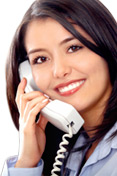 Contact Tampa Print Services
Somebody nice will always answer!
Hours of Operation
8:00am to 4:30pm
Monday through Friday.
Later on weekdays by appointment; Closed major holidays
After Hours Emergencies,
Call: Call 813-875-7083 and leave a message in my voicemail at ext 301. It gets forwarded to my cellphone. I will get back to you as soon as I am able.
Address
Tampa Print Services
4410 W Hillsborough Ave
Tampa, FL 33614